A Pulmonary Rehab Program is a special program that helps you breathe better and can help you improve your overall health and strength. This is run by medical professionals who are trained to treat patients with lung disease. Some common components of the program consists of:
2) Education about your Disease Process, Medication and Equipment
3) Proper Breathing Techniques
4) Psychological Counseling/Support
Exercise
Our staff will determine your initial ability to perform certain daily tasks. We will then place you on a supervised program that will consist of stretching, strength training and endurance. You will constantly be monitored for heart rate and oxygen levels. We will provide oxygen concentrators set to the appropriate level to enable those patients that are dependent on oxygen to have the ability to perform these activities safely.
Education
You will learn about your particular disease process, discuss appropriate medications and oxygen usage as well as any specialized equipment that is used such as pulse oximeters, portable oxygen units, room concentrators and nebulizers.

Breathing Techniques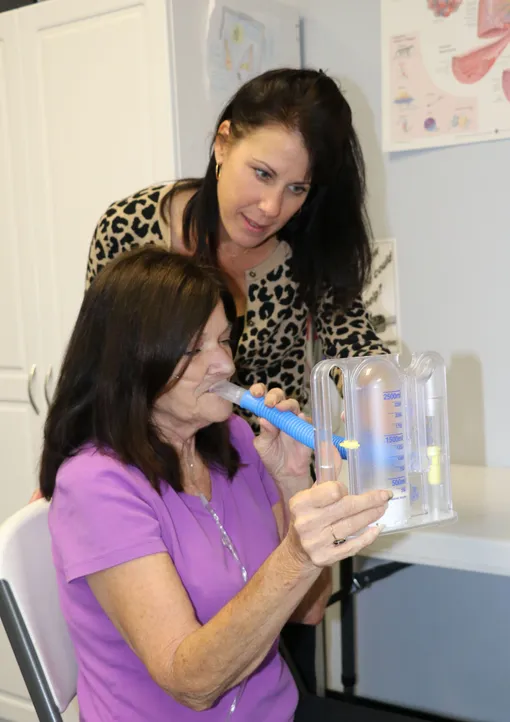 You will be educated and trained on how to breathe correctly when performing daily chores or what to do when anxiety attacks occur related to the inability to take a deep breath.

The program typically last between 6-12 weeks. This special program can help you do more of the things that you enjoy through improvements in strength and endurance. This also allows you to be more independent and perform daily activities with less shortness of breath. This improvement in overall health can also help reduce the number of emergency room visits or hospital stays.

We are here to answer your questions. Call today to get you started on
Living Better, by breathing easy!